Hello!
Here are some sketches for you to enjoy!
I had the idea to see if I remember something about drawing...and with the NPC Portraits project bumping around, I practiced my hand on my own toon Jon Smythe for an hour, thinking I'd "warm up" enough to make a submission. After trying to get some info on how Eltan Silvershield looks IG, but finding out that Golem had already chosen his portraitists, I was about to put pencil back in box, but then decided "Ahh, (do-me) it, let's draw a courtly merchant type, within an hour or so (I easily can spend too much time on a drawing and ruin it good lol)." I should get more practice....
I'll take commissions...why not?
Thus....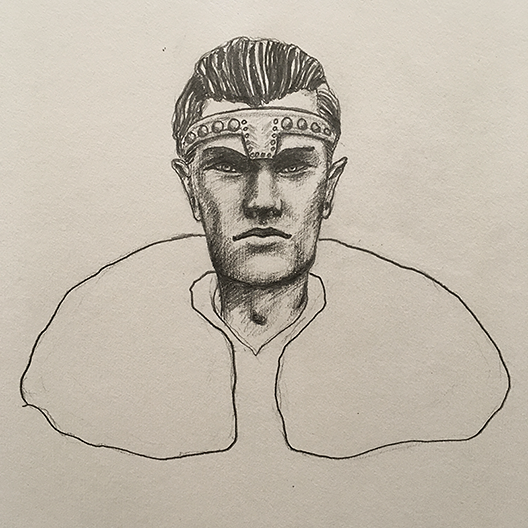 Jon Smythe
---
---
---
---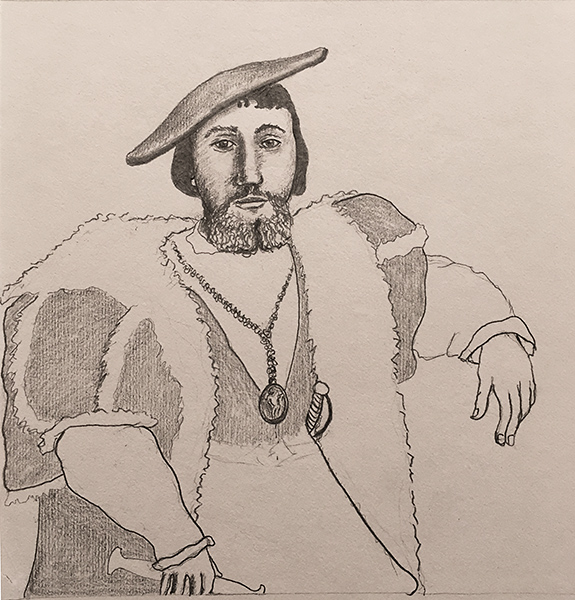 My first thoughts on Entar (and yes, the proportions are a tad off!). If you can guess the "model" for my sketch, I'd be happy to draw a portrait for you!
---
---
---
---
.
.
Since we're here, below are a few portraits of over BGTSCC Characters I made many years ago for Players that sadly, have left the Server. But the portraits last to bring back good IG memories.
Wino the Dwarf
---
---
---
---
The "Steward"
---
---
---
---
And this, a quick watercolor of my long-not-played Character Odilon.
Again, I hope you enjoy.