"Salim!! You have to calm down! This Golem is going to wreck your laboratory and kill us all if you don't!"
"SHUT UP!! STOP TELLING ME WHAT TO DO!!"


"Salim, Listen! We're not trying to manipulate you! We're trying to HELP YOU!
"NO! You're just like ALL THE OTHERS!!" I'm nothing to you but a TOOL TO BE USED!!"
"LOOK OUT, BETA!"
"HOLY HELL!! THIS THING HAS A

FLAMETHROWER!?
"Salim must have incorporated the Alchemist Fire in the Laboratory into it's body somehow!! He's literally created a Fire-breathing Golem!!"
"SALIM! YOU HAVE TO STOP THIS NOW!! YOU'RE GOING TO BURN DOWN THE WHOLE ESTATE!"
"YOU'RE GOING TO DESTROY YOUR HOME!!!!"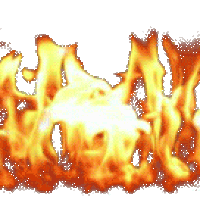 "My...my home....my home...."
"The Golem! It's powering down!!"