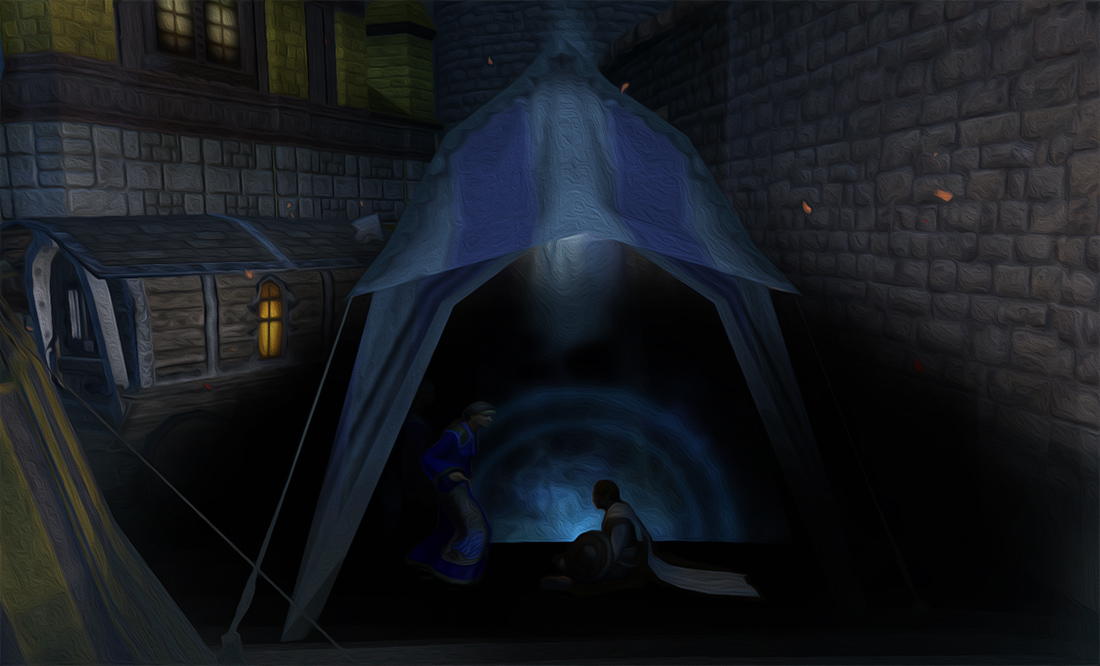 This day...at the Wide....

The Mystic Margaretta leads Smythe to smaller tent, where she calls upon spirits, within a seance...a dark fog surrounds the two, wherein their voices are barely whispers and what is said, is impossible to hear.

Time passes, and the dark fog dissipates. The Mystic Margaretta walks away from Smythe, who remains seated upon the ground for some time, pensive.

Later, Smythe can be seen walking to the Helm & Cloak feast hall, where he doesn't leave for the foreseeable future.