So I have noticed the occasional person here or there that, like me, purchased NWN2 from Gog with excitement, installed the game, jump onto multiplayer, enter a new (or old) username and password, hit sign-in and then BLAMMO: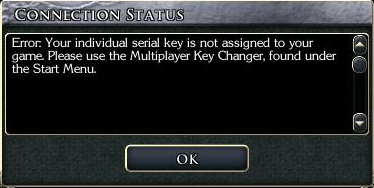 So what do you do?
Step 1.
Exit NWN2 and open your Neverwinter Nights 2 Complete installation directory. The default, for example, is c:/Gog Games/Neverwinter Nights 2 Complete, but you will need to find your installation directory.
Step 2.
Find the program called "SerialTool". Run it.
Step 3.
Enter your unique CD Keys from your GoG Account. Often these keys will already be prefilled in the boxes below. Hit save and close if you intend on following the optional step below, otherwise hit save & launch.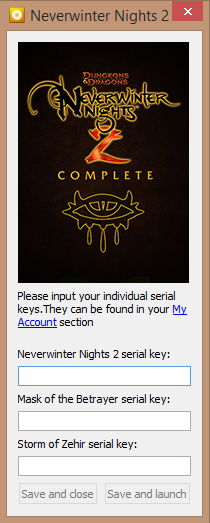 [Optional]

Step 4.
Download and install the
client extension
if you haven't already. Once this is done, merely run the extension NWN2 Launcher and you're good to go!
Otherwise simply run the regular NWN2 launcher and use Multiplayer: Direct Connect to connect to the server using the IP address listed at the very top of page.
Enjoy!