Derik watched the ceremony of Adallan and Rania getting married, hands clasped behind his back under his cloak. While he tried to focus on the events, myriad things ran though his mind as well...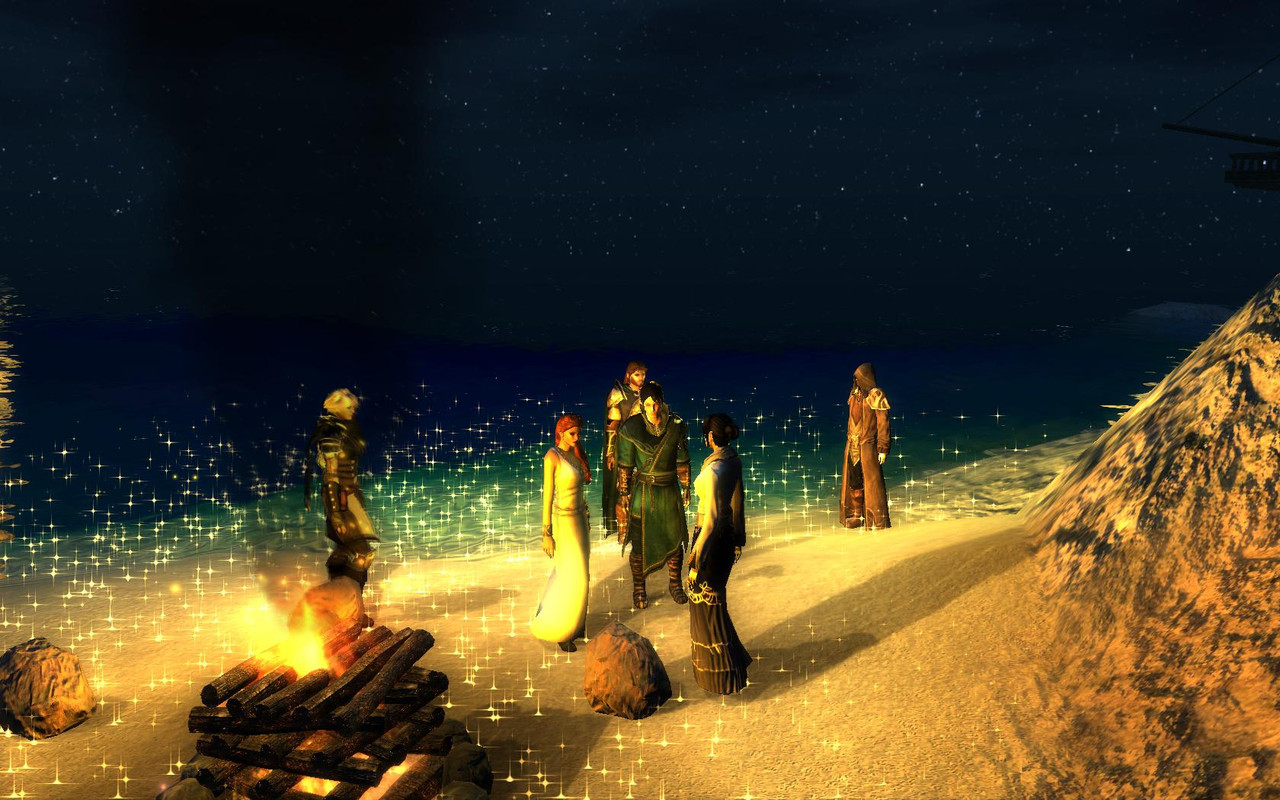 Perhaps 2 10-days ago, Lannia's brother Donnel had been rescued from one of Marius' bases. It had clearly been a setup, the retrieval was far too simple. The man was in a coma for nearly a week and had awoken with no memory of even the rescue. Obviously, this was bait for a trap
He had been taken to the Halls of Inner Light for help, and had awoken. But when given the choice of disenchantment and possible madness as well as possibly waking up and NOT being Donnel Tannen, if he was a plant or decoy, he chose instead to flee into the wilderness. This broke Lannia's heart. It had enraged Derik's.
Add to this that Derik's father Marcus had sent word that one of the Copperglenn raiders had been found that was received that same day., there was a significant amount of stress in the household.
However, more information came in the form of Rania Arowaven. An Oracle of Selune she had scried her patient's whereabouts and he was somewhere on the North Tradeway near Soubar. The married pair made preparations to retrieve him so he could at least live at the Anchor, but then the Sending from his father came. The Raiders were moving out. Suddenly. Without warning.
It was clearly related. And clearly a trap.
Again.
The couple decided to split. Derik gathered with him Ronja, his blade-sister, her fiancé Gunthar, who wielded magic that would come in fantastically handy against these strong opponents, his friend Adallan and Rania, who was his fiancé. Lannia gathered others to her, but Derik did not know the details of whom other than his sister Tellae. He didn't have time.
".... promise me you won't go alone..." he had said to her, and he had to trust that she would take someone she could trust with her.
His group assembled and teleported outside of Waterdeep to meet with his father Marcus, ready for action.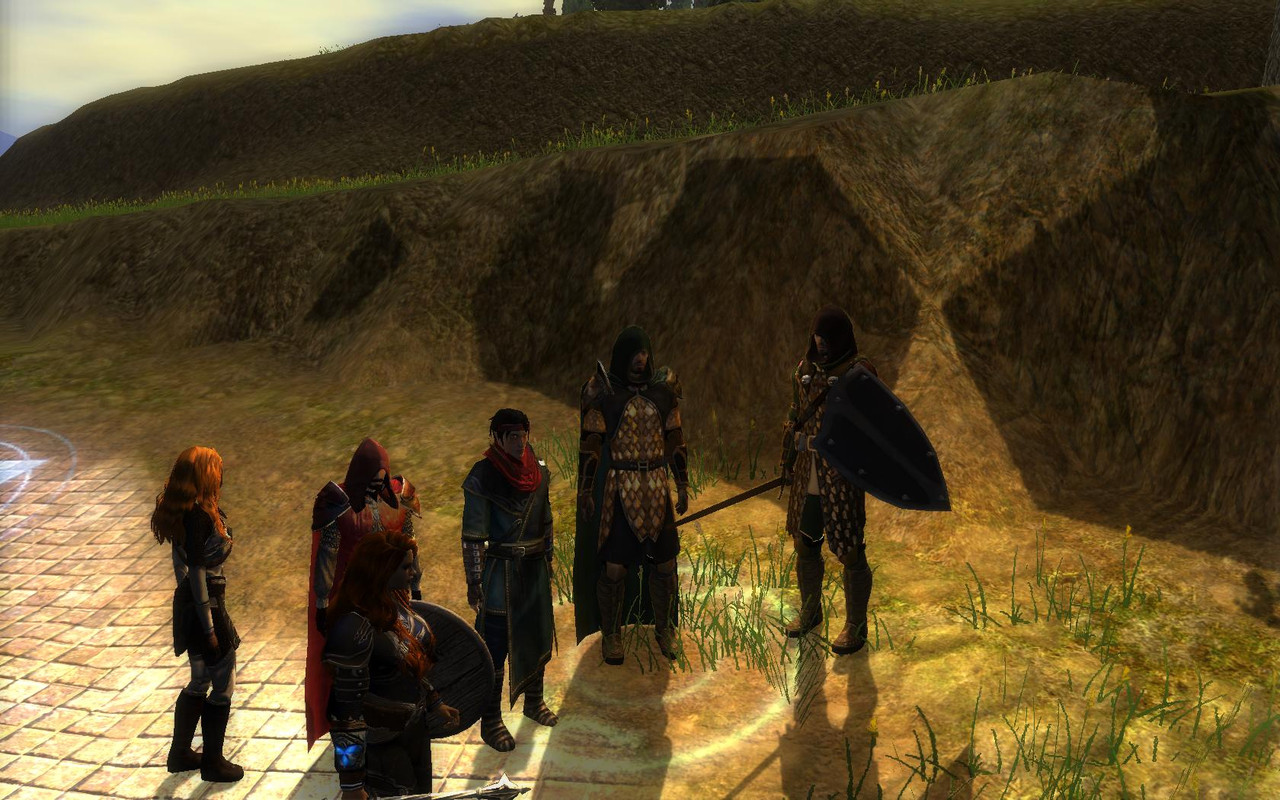 A small village near the City with a small fort was their target. The Raiders had set up camp in there and were now evacuating, taking everything that wasn't nailed down, and probably some things that were. The group advanced, the fighting was intense. The enemy was skilled and resilient. The enemy also had position and numbers. His father was a mighty warrior, but getting up in years and starting to show his age. Derik paused to heal him with wands a few times after taking a hit or two more than he could manage.
Nearly to the final fortification, one of the shadowed assassins leapt at Marcus and gravely wounded him. Marcus Ranloss cleaved him in half for his troubles, but he could no longer continue. Even magically healed, such a blow required rest by even the heartiest of warriors. So the companions moved on as Marcus took up a safe place in one of the houses to recover.
During the fighting the enemy had called out a name. "Zathrian". Derik had no idea who it was, but some pieces were starting to come together.
Soon they were at the top and there was a sight. A large orb or crystal suspended, rotating. A masked mage stood near a man whom he called Harrick. The man that had led a group that attacked the Anchor only a little while ago.
A man who Derik very much wanted to kill.
"I will deal with this scum!" He boasted to the mage, whom he called Zathrian.
"I know you will, Harrick. With the power of the Ne'Tal'Takal in you, you will destroy them." And with a flash, the mage and crystal were gone, leaving Harrick and two lesser mages who were clearly channeling some sort of magic.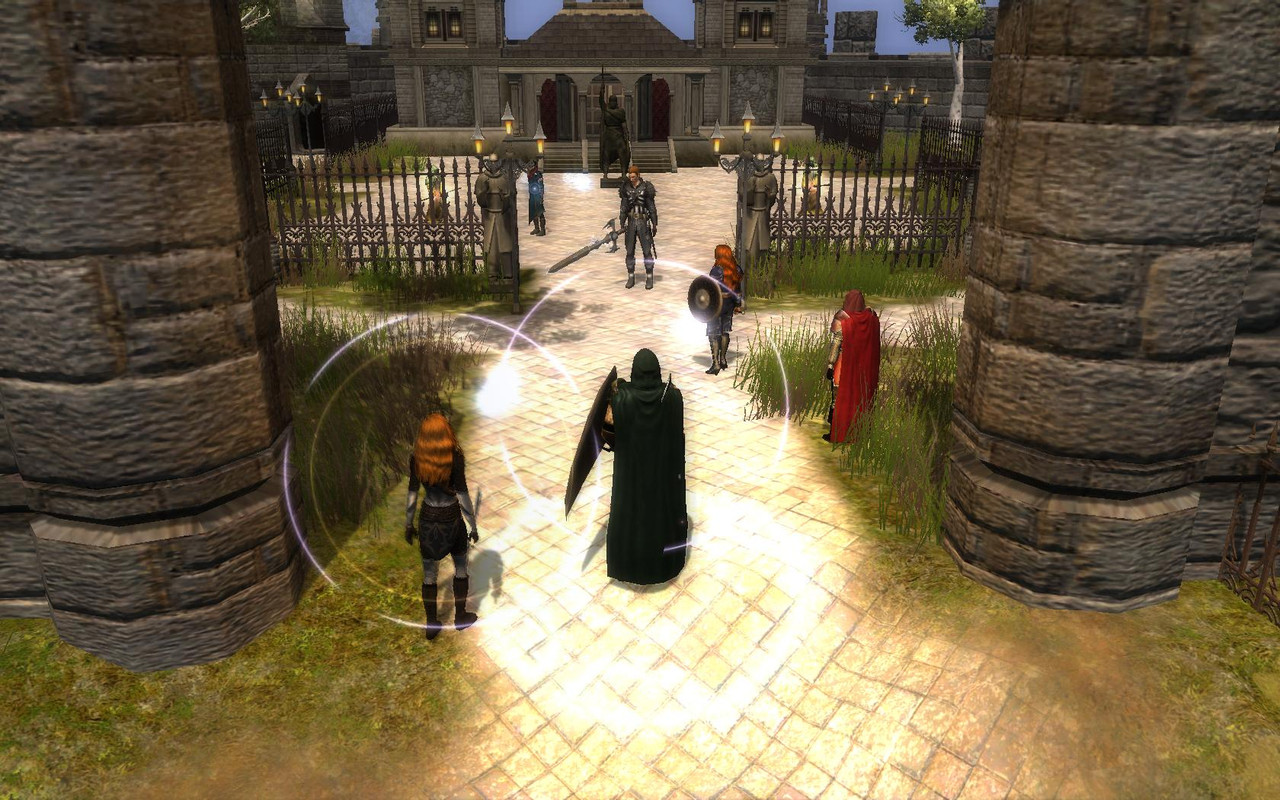 "End those mages!" Derik cried and the battle was on.
Adallan ki-stepped behind Harrick to attack the mages, barely missing a strike from the huge man's massive blade. The pugilist pummeled the mage, but did not drop him. Rania launched lightening at the enemy warrior and Derik himself faced off with Harrick, but powered as he was through some incredible means, nothing they did made a scratch and Derik took a grievous wound. Ronja stepped into shadows and moved to attack the other mage. Meanwhile Gunthar tried to dispel the effects on Harrick to no avail. They immediately refreshed.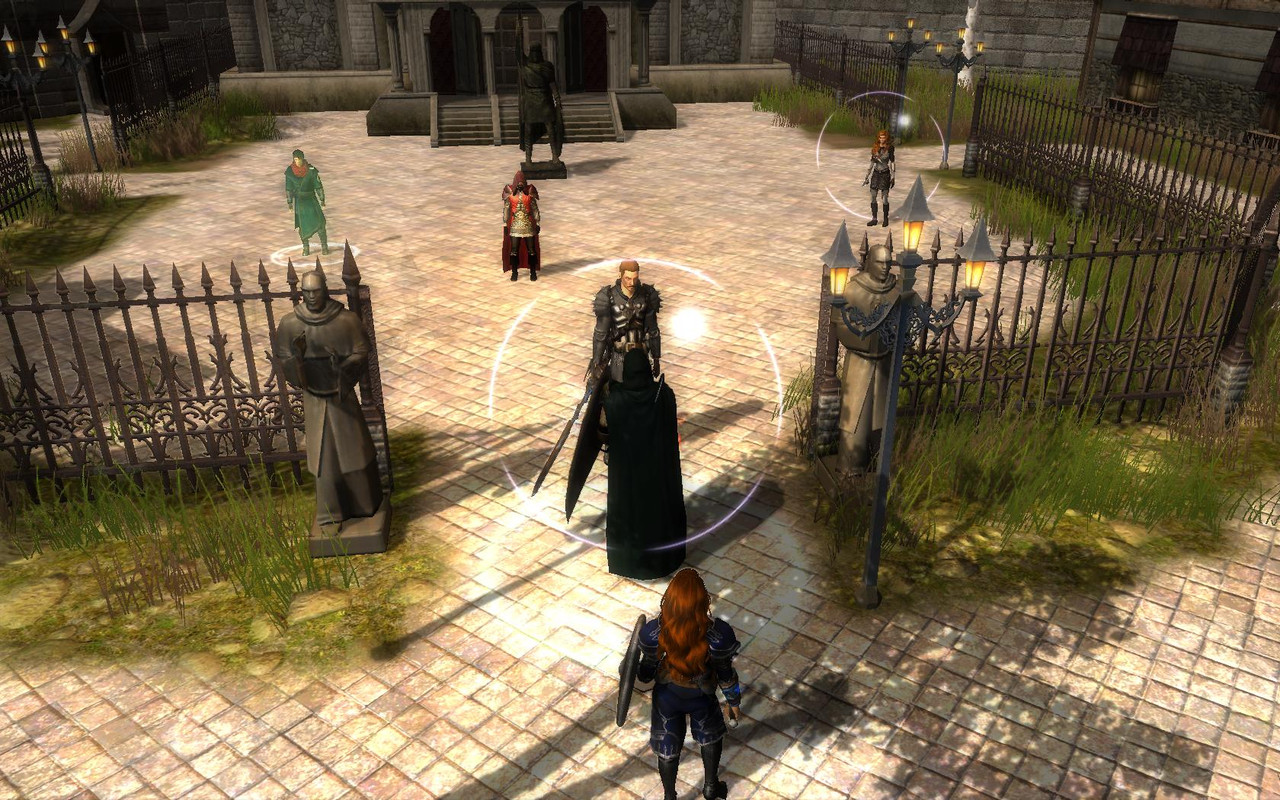 The battle raged. Adallan and Ronja continued to attack the channeling mages while Derik fruitlessly traded blows with Harrick. Rania used a healing ring to keep him breathing.
Gunthar managed to deliver the final blow to the last mage and the wards around Harrick ebbed but didn't fade right away. He remained invincible. His blade whirled, biting at Ronja, Derik, and Adallan.
Gunthar was able to get another Disjunction off. Harrick's wards shattered like so much glass.
"NO!" he shouted even as he let off an whirlwind attack at everyone nearby. "This is impossible!"
"You.... are.... mine..." Derik replied, the battle still heated. "You came to my home. Twice!" he snarled at the man, referring to Copperglenn, and then the Anchor. "You hurt my family and friends. I will bring war to you and yours! To their very threshold!"
While he and Derik traded blows, Ronja appeared from the shadows, her blade doing what it does best, biting deep and hard. Harrick staggered, and then was suddenly held by a magical hand. One of the Bigby's spells cast by Gunthar with a scroll.
"Consider this an early birthday present." he had said.
"NOOOO!" Harrick howled, struggling helplessly as Adallan's blows knocked him cold.
Derik through a glare at the ex-monk for a moment. Now he was unconscious and helpless.... Derik couldn't kill him like this... Tempus forbids such things... but the anger soon passed.
Derik thanked those with him and began searching the unconscious man, stripping him of any dangerous equipment. Marcus arrived at this time, clearly relieved that they all stood. Derik found a note stashed into one of Harrick's pouches. He slipped it away and would read it later.
Conversation struck up... Marcus had friends that would be able to take Harrick and get any useful information out of him. Derik was pretty sure he knew who those friends were... other militia from Copperglenn that has survived... and did not envy Harrick his soon to be very unpleasant existence. Thanks were made all around and Marcus mused that without the group, this would have not likely been successful and was glad this was the family Derik saw fit to bring. Soon, plans for dinner were made at the Ranloss house. His mother, Katie, would be overjoyed to feed such a group as this. A dinner, an evening of rest, and returning to Ulgoth's Beard light-hearted and full of victory in the morning.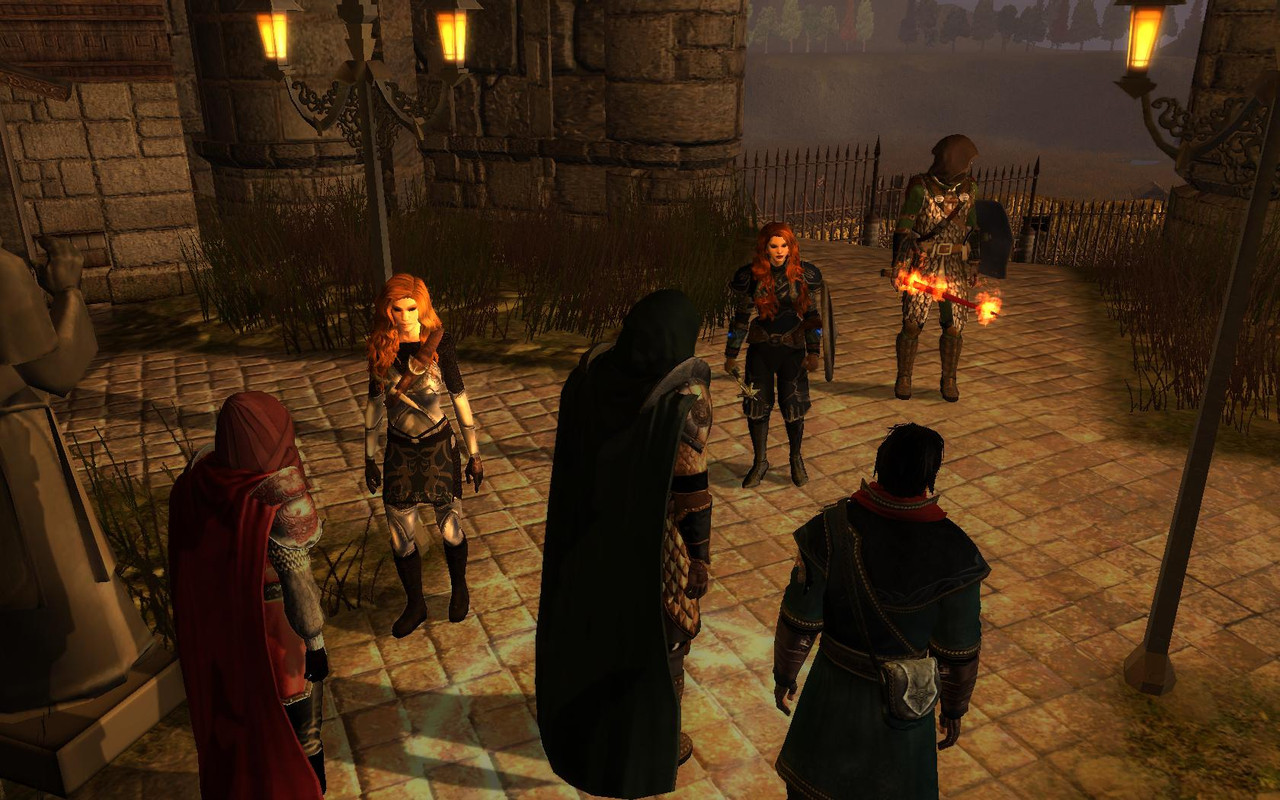 However, Gunthar had brought up a question in the victory celebration.
"Does 'Heart of the Wyrm' mean anything to anyone?" He had asked. Derik and his father had exchanged glances but not expanded other than a few minor detail.
Ne'Tel'Takal... it was Elvish, that's what it translated as. That's apparently what that orb was. With channeling mages, it made one invincible, even unable to be dispelled
That's what that crystal was. Things were starting to fall together but there were still missing details.
But now he stood at the wedding of two of those people who had helped him, merely an hour after returning home on the beach down the way. Lannia was out on errands or something and was not there to see it. He had a feeling she would be really annoyed with all of them for doing it when she wasn't available.
But then, she also needed to explain to Derik why there was a strange man gagged and tied to his safe in his office...