Illidian_S wrote:
Forsaken Grace wrote:
I'd vote for things like two-handed swords on the back and then empty sheaths for two handed swords on the back, alongside shields carried on the back.
Aside from the fact that large weapons such as Zweihänders or halberds were simply carried on shoulder instead of any sheath (and there is suprisingly nice vanilla walking animation for that in case of swords or axes) I suppose its always nice to see more item look variety
There is one plausible proposal I've seen. Rifle sling style "back carry", as in, sheath has a rifle sling and is carried over a single shoulder much like this image.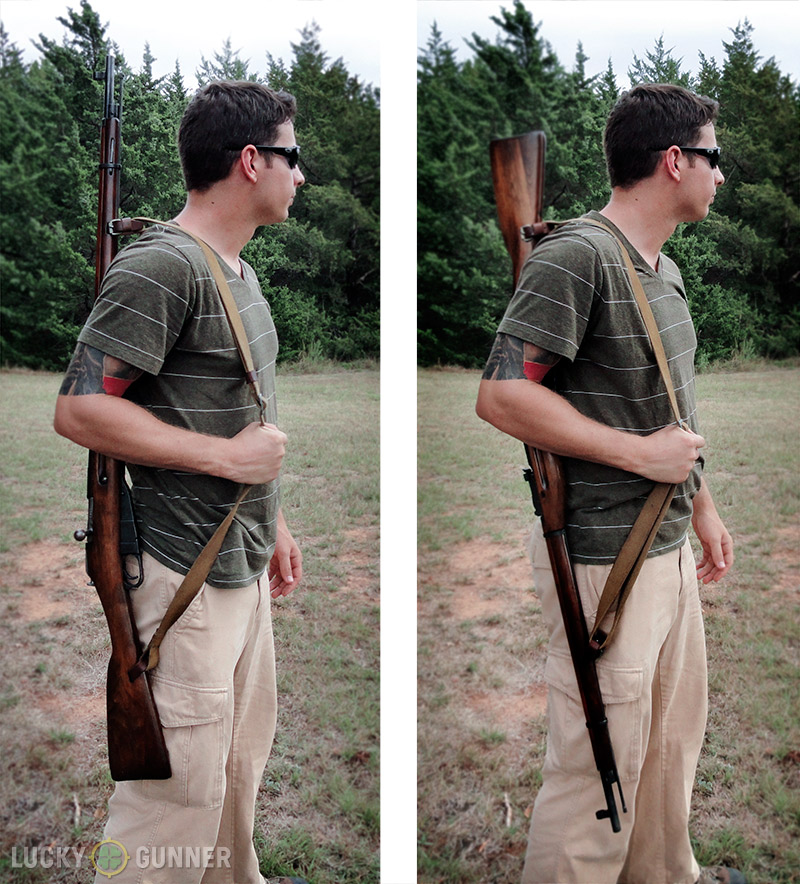 It's fairy easy to nudge the rifle off the shoulder and into one's arms for drawing. Still much slower than a proper belt-carry, but viable.