Posts: 10
Joined: Wed Apr 22, 2020 4:11 pm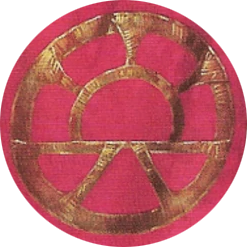 DAWN PRIEST JOHANNES EVERMORE
___________________________

Amadeo the Disciple
Johannes Evermore the Dawn Priest
---
Posts: 10
Joined: Wed Apr 22, 2020 4:11 pm
A collection of loose-leaf parchment bound up within a worn leather cover. Fragments of writings and more documenting of a journey to drive out evil, nurture civilization, encourage culture, recover what was lost and expand and encourage growth.
___________________________

Amadeo the Disciple
Johannes Evermore the Dawn Priest
---
Posts: 10
Joined: Wed Apr 22, 2020 4:11 pm
The journey by caravan was terrible. Is the travel taken by those rising from the common folk to adventurer into the unknown so full with discomfort? Let it not be so, that it be first a conditioning of roughness to bring forth an easier time of the going. But for the cost of such transportation—an effort that emptied my purse—a dawn of this journey, less jarring, would have been in itself, a blessing.

I put aside pride in my coin-less arrival, looking to those that lounged with comfort among them, to aid my new beginnings with donation—how often said among even the wealthiest of Daggerford that Baldur's Gate held a purse like no other, from Duke down to the common monger! I humbled myself to the first that I met, asking for charity, to grow the seed, as I see myself, in this moment of reflection.

Both kindness enlightened and wicked tongue did darken, in response. But as faith shows itself, generosity brightens like nothing more. Tis ever more!

Diplomacy has it limits, such being the first lesson learned. Honesty is encouraging, even such that rides upon the most sarcasm from ennui. Though I aim to reflect the rosy radiance of the Commander of Creativity, I will seek to remain perseverant among those that come quick to judge and drag down the Dawn.

A prayer then, for the woman Lyra...

In doing goodness
Benefactor
Generosity reflected in gifts of iron and wood
O glorious morning...shine bright and true in her darkest hour.




Last edited by
OMEGA
on Thu Jun 25, 2020 6:11 am, edited 1 time in total.
___________________________

Amadeo the Disciple
Johannes Evermore the Dawn Priest
---
Posts: 10
Joined: Wed Apr 22, 2020 4:11 pm
This parchment contains a date:

1356, The Melting, 20 ~~ I continued onward despite first instances of doubt. I entered the city of Baldur's Gate with a mind cleared by the light most true, for when the vision of the dawn is held aloft in the minds eye, the way is always clearer.
I sought further help from those to whom adventurer has set and their wealth overflows, and I was gifted beyond imagination. Artifacts of ancient magic were offered to for a prayer, such that I was easily of mind to give...two prayers, to some, and many more prayers I shall give in their name, until the day I meet them again and they speak proudly of having felt the morning uplift them in their most dire time. My coin purse, also enlarged by merchants willing to have their endeavors blessed. All that was lacking to supply myself in adventurer's garb, was them easily acquired from the cornucopia of wares in what must be the heart of the city, called The Wide.

I sought out companions that would want my blessings at hand in the start of their journeys, which would become a leg of my journey as well. But success eluded me, here.

As I spoke of my faith to those that would hear it, one such long legged woman spoke to me of how may with the Morninglord at my side, there was always light to be shined upon the curses left upon the dead so close to the city, being the graveyard at the outskirts of its domain. Bravely, I strode to this destination, blind to the truth of it.

Entry into the graveyard was watched by soldiers, but they entered not. Only those intrepid souls, or foolish novices, seemed to enter...and as I entered the ranks of adventurer, I as well entered danger beyond all that I was prepared for when donning the cloth.

Within minutes I was surrounded by the undead, beset on all sides, far from the ears of any that could rescue me, and though I lifted by shield to protect the self and vainly swung with mace toward spirits incorporeal, my demise flashed before my eyes. I prayed in mind, then, taking a blow on my fighting arm, I dropped my weapon and fell to a knee. Looking up at the loose jawbone grin of my assailant, I clutched at the amulet given to me, that red-gold circle within a circle with radiant lines between, and...

...I spoke from deep within, a channel opened and words came from whence I did not know, but could feel, burned with a true white light, a sun hotter than hot and cleansing. An energy divine burst forth form my body, a wave outward around me, capturing each skeleton and fleshed zombie that assailed me, and as my eyes focused again in the after effect of the turning, I was saved from death. Arming myself once again with mace know equipped from off the ground, little stopped me from stopping the undead.

And from death, life.

Oh, I lingered not longer than my escape from that place could be assured, and counted in blessing infinite that I was shown path to safety and civilization. This power, though, not within me, this radiant light, I have come to understand, beyond the books and poems of great warriors in the name of Morninglord, of the past. The divine is within me, so I have been blessed. And for all that is good and of the law in these lands, I have found my calling within the great church of Lathander to eradicate all beings that are fueled by negative powers.

To uptake this calling, though I will seek to implore this turning power at greater level over time, it is evident that my prowess on the field is limited. As such, I will seek the arm of militancy, in my training. I once read that a holy warrior can attain courage about him beyond fear, and overcome disease from any source, with enough faith given. With Lathander's blessing, I will become so radiant.

Last edited by
OMEGA
on Thu Jun 25, 2020 6:13 am, edited 2 times in total.
___________________________

Amadeo the Disciple
Johannes Evermore the Dawn Priest
---
Posts: 3
Joined: Fri Jun 19, 2020 2:19 am
---
Posts: 10
Joined: Wed Apr 22, 2020 4:11 pm
This parchment is stained with grease marks and lingering foul smell.


Oh, what such embarrassing action befell me! Of this I feel no amount of cleansing light can wash away the foul odor that stains my skin, my armor, and my traveling pouches. Nor shall I forget the effect of chaos upon my actions of righteousness and good thinking.

So that I may remember well...a call was heard from a man upon the streets of Baldur's Gate, a cry really, for he was robbed of his meager earnings and from his knowledge, it was muggers who escaped below the cobblestones to lair within the sewers of the city. To shine His Radiant Light in such the situation, was truth that my spirit felt called to the occasion and so I made progress to gain access below as best as I could manage.

The sewers were no delight and treacherous to those without sure foot. I encountered the expected animals that live of the detritus of society, also finding the foes that would relieve me of my own purse, yet to their surprise it would be, very little could be gained from it, should it go into their possession. What they did gain however was a number of clubs to the head, in my defense, though I will admit that I never felt more alive than bringing justice to such a dreary place.

My excitement and sense of superior goodness lasted not much longer when these muggers made effort to sway me in number, and I found no option other than falling back against their attacks and pressing force. Such it was that I continued back, and back, and back until my steps became ill made and in a final retreat I tumbled into a large opening that was like a tunnel to carry away the waste and water that I imagine none would make words worthy to describe the horror of such liquids!

So with a rush and no sense to control my tumble, for what seemed like an eternity I gave into the current of sickness until my body was deposited, finally, into the open air at an outlet upon the shore of the great river that runs near.

I was a ruined man of meager means now humbled by the lowest of positions. I immediately doused myself in the river, careful not to let my armors drown me in their weight under water, until I could handle the odor from what I had absorbed.

As I remember the memory into lasting note, I thank my god that none but I witnessed this embarrassment in effort...and with rest and time I may have confidence in myself again.

There is always another morning....


___________________________

Amadeo the Disciple
Johannes Evermore the Dawn Priest
---