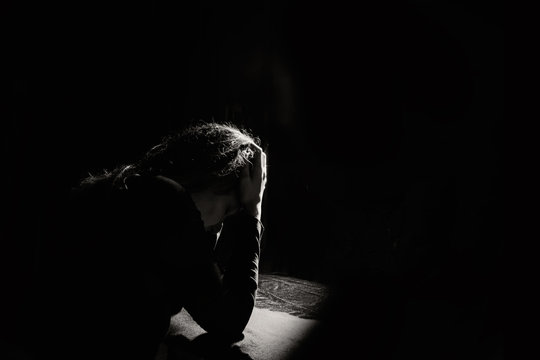 From nothing, there was gutteral whisper, as if played in reverse, or spoken in a wheezing inhale.
"Wake up."
Slumped on an arm sprawled across the warped wooden table, thick ash colored hair draped around it in whorls, the young woman's head jerked upright. Bleary hazel eyes slowly focused, wide and blinking, darting about the dimly-lit tavern, her long face otherwise expressionless even with the sharp, startled gasp.
She sat there in the back corner booth of the establishment, largely ignored by the few other patrons engaged in their quiet conversations, much like the cold and barely touched plate shoved to the far corner of the table. She sat the rest of the way up, blinking away the last vestiges of her unwanted nap, and dirty hands came up to rub at them. Candles burned on sconces and candelabras placed strategically throughout the modestly sized tavern, bathing the establishment in a pleasant, amber glow as a fire crackled in the hearth across the way. She noticed, however, that one candle had been snuffed out.
It wasn't off in the corner where it wouldn't be seen, or even against the wall. It was right next to the bar, just in the bartender's peripheral vision. It wouldn't take much more than a simple turn of his head for him to see it. For
anyone
to see it. But it sat there, ignored all the same. It seemed that the light of one candle simply wasn't missed amongst the myriad others.
Still expressionless and still half in a dream, she looked down at the papers and books strewn carelessly around the bare spot where she'd laid her head without realizing it.
The ranger sniffed once sharply, looking to her without wavering.

"...and my only prayer to Selune this night will be for you," he was saying. "Not a prayer of pity. A prayer of guidance. A prayer for a wanderer. Words offered to watch over the path of a woman who deserves much more than what life has dealt her recently..."

Golden eyes stayed steadfastly on her, and she found herself simultaneously unable to bear the sight of them. She trembled as she kept her gaze on the ground between her feet, her heart hammering so hard in her chest that she practically felt the ground shaking beneath her.

"A hope that regardless of how steep or how many bends her path knows, that my own path travel alongside hers, to be there for every handhold of her climb, to be there for every turn she crosses, for her hardships and her success. To be there for the truest friend I have ever known..."
The young woman shook her head, scowling petulantly at her exhausted mind's chattering, and attempted to busy herself in gathering the scattered parchments together before her in a pile without any real plan or semblance of organization. A short burst of raucous laughter at another table in the middle of the room startled her again, and her gaze pulled up to its source, over a fistful of looseleaf papers.
The barmaid was flushing, a bright smile on her face as she exchanged witty, flirtatious banter with the group of bearded, broad-shouldered men who lifted tankards in rowdy salutes to the girl. She was a pretty thing, long blond hair, bright green eyes, and a dazzling white smile. The young woman in the corner found herself wondering just how genuine that smile was, however. Or if she knew any better.
She wanted to smile. Even just a half of one, the familiar tug at the corners of her mouth, but it didn't come. She could only resent their mirth, the jealousy gnawing at her core as she glared at them before she realized what she was doing.
One mishap... one misfortune... one conflict... that's all it would take, and all of that is just... Gone.
She blinked again, shaking her head, and forced herself to lay the papers down and start sifting through them, struggling to remember what she had been doing before sleep, and the memories of the life she'd had not so long ago, had stolen in when she let her guard down.
It had been a dream. Just... a dream. She sighed through her nose, resting her forehead on tented fingers as she began to squint once again at the scripts, struggling to focus through her distracted mind on the letters she still had to search to assign meaning to from time to time.
Disembodied voices echo soundlessly in an ethereal void, across space and time.

"I heard you were back," a woman's mezzo soprano spoke softly with a note of uncertain, fearful vulnerability.

"I am not. At least... not for long, eh? Seeing to things as I am able," came back the Gurrish accented tenor.

There was a long silence.

Finally, the woman's voice speaks softly, tight with disappointment. "...Okay."

"Carah, I am not avo--"

"Be safe...?" the higher voice cuts off the lower one.

Another pause.

"...I will. You too, eh? ...Please."
She took in a sharp breath through her nose again, her eyes widening as her head lifted a bit from the fingers on which it rested. She scowled more deeply, gritting her teeth, and in an instant she realized that all conversations in the tavern had ceased. She blinked, looking around, only to realize that every eye in the little room was on her.
Several confused seconds later, she saw the reason. Her untouched meal and most of the reading material gathered around her was now scattered on the floor to her left. And her hands were riddled with splinters from the table from where she'd, in an unconscious tantrum, cleared it with a sharp sweep of her arms.
Expressionlessly, wide-eyed, she surveyed the staring patrons, unsure whether to challenge them or apologize for the outburst she had no memory of. She swallowed, averting her eyes from the curious -- or accusing -- stares, and brushed a curtain of hair from her face as she stood up, silently going about gathering her scattered papers. Hurriedly, she stacked them into an uneven pile, threw them with the books into the satchel that had sat next to her in the booth, and leaving a fistful of silver coins on the table, she wove her way through the tavern to the exit door, trying her best to tell herself that the dull, persistent burning sensation on her back was merely the angry red brand in the flesh of her back, and not the dozens of eyes boring into her.
Accusing
her.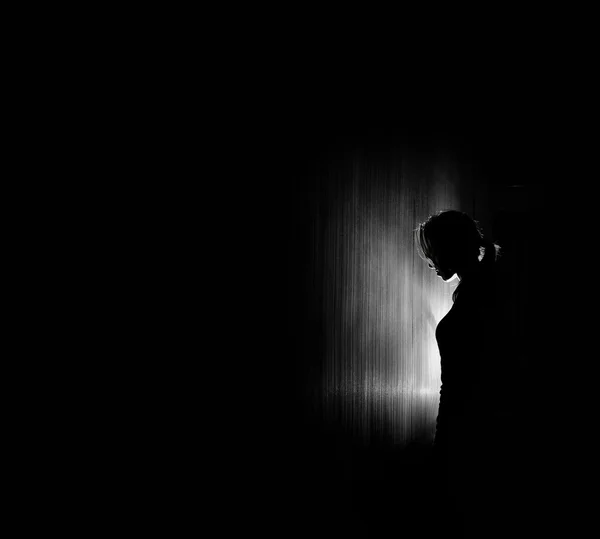 "Do you want your suffering to end?"
She walked the narrow, unfamiliar cobblestoned streets herself, clutching her satchel and the halves of her collar tightly in each hand, directionless. The honest folks of the little town had long since retired from the encroaching darkness to the safety and comfort of home, hearth, and loved ones. And here she walked, alone, surrounded by it. She had no family to return to, no home she felt safe in. It was... becoming a disturbing pattern, she felt.
"Submit, and I will cease. They will be safe."
Her back ached with the pulsing, burning throb that she found herself becoming used to, and she thought of what she'd done. The price she'd paid to stop the suffering of those she loved. And what had they had done with the peace she'd purchased?
Summoned demons for sport. Poisoned an island. Strung up innocents and vandalized her already broken home. Squabbled over who got the
credit.
"Are you finished telling me how little I care?"
"...You're doing a fine job showing it yourself."
Words, memories, blew about in her head like so many poisoned razors in a twister. Raking, slashing, cutting at her relentlessly. She's been such a fool, thinking she could start again. Thinking anything would be different in the end. Thinking that if she'd just tried... just given that extra bit of effort, of love, of selfless
attention...
Thinking anyone or anything could
change.
"Try."
And
gods
how she had tried. She had dedicated herself to being
better
. She had not appreciated her idyllic childhood, and it had been snatched away without warning and burned to ashes before her eyes. She had given her heart to a man she believed was better than he was, and he had crushed it beneath his boot heel while she watched. She had listened, she had consoled, she had shown uncanny compassion to the people she had come to love, and what did she have to show for it? Apathy and resentment.
She had given so much of herself to so many, pushed aside her own needs, dreams, and desires for the sake of seeing others realize theirs. She had never asked for anything in return, pushed down and buried the familiar tinge of resentment when she received misguided panderings or condescending rhetoric rather than true empathy, if anything at all. She was
better
than it, after all... or so she desperately wanted to believe.
"He showed more empathy for a bloody lynch mob than he did for me."
The young woman turned a corner, the quiet padding of her boots on the stones, the gentle breeze, and the occasional crackle of street lamps the only sounds in the night air of the sleepy town. Where was she going? Did she even know?
She emerged from an alleyway as a chill wind suddenly rose from the breeze, biting through her, scattering strands of hair across her face and buffetting her clothes.
"That's too godsdamned much, and you know it."
He was right about that, at least.
Until now, she wanted to believe she could be better. That there was no cost too high to pay for redemption, no burden she couldn't shoulder to make the world a better place for others. But, like in so many other things of late, she had come to realize just how gravely mistaken she was. She had been wrong about the man she had married. She had been wrong about a half-orc's rage. She had been wrong about the man that had taken her in. Wrong about her loyalties, wrong about her faith, wrong about her best friend. And it was the last one that hurt the most. If she couldn't rely on him when she needed to...
Even when the last of her family had perished, she had not felt so alone. It hadn't been worth it. Not this.
It
was
too high a price to pay.
She felt a tickle on her cheek through another biting gust of wind. She scowled, wiping the trail of moisture away with a brusque swipe of her sleeve.
No,
she thought as she sniffed hard, and set her jaw as her gaze hardened onto the thinning buildings lining the street, the way out of town.
No more. I've shed enough tears.
"You have to look after yourself, first."
She was finished fooling herself. She couldn't pretend any longer. For so long she'd stubbornly held on, but it was time to face the harsh unpleasant truth: they weren't worth the cost.
Nothing
was worth that.
Pulling her collar tightly closed again, she marched on to the gates to the south, into the night. She would see the end of this, and be wiser for it.
She had survived the loss of one life. She would survive another.
And she would do whatever it took to see it through.
I don't wanna die alone
I don't wanna live forsaken
I refuse to let this go
Because my soul is breaking

I don't wanna let you know
That my heart is just so jaded
I refuse to let it show
I refuse to let it go

Wake me up
When this is over
I'm tired of living life like it's a dream
Please wake me up
When it's all over
I'm tired of living right here in between
I refuse

I've always walked alone
I chose the path less taken
I refuse to let you in
Life's a bitch and I've been shaken

It's not a joke at all
Inside my spirit's fading
I refuse to take the fall
'Cause no one cares at all

Wake me up
When this is over
I'm tired of living life like it's a dream
Please wake me up
When it's all over
I'm tired of living right here in between
I refuse

'Cause at the end of the day, I'm not you
I refuse